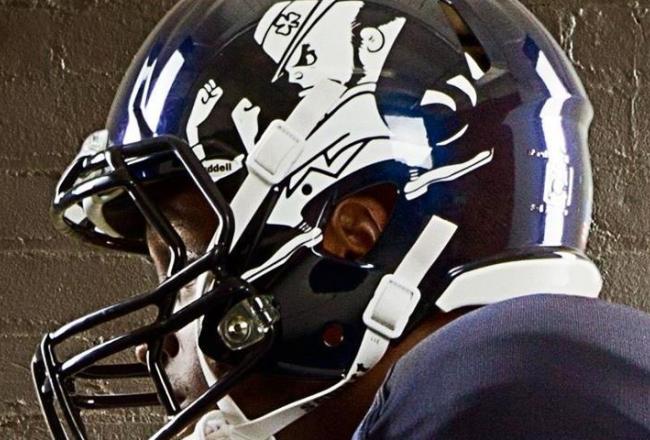 Unnecessary call-out of Khloe, but she's honestly the ugliest person I could think of in the 2 seconds that it took me to write this title and there's only so much blogging time in the day.  But let's talk about the uniforms here.  I don't mind the jersey, pants, socks, under armour (or whatever Adidas calls their version of it), gloves, or shoes.  I actually really like the ballsiness of mixing it up and wish that Penn State would do something similar.  But that's an argument for another day.  My problem with these uniforms is with the god-awful helmets that Adidas rolled out for this game.  Goodness.  Things that are off-center just have an uncanny ability to piss me off extremely quickly and these helmets are no exception.  Maybe I'm wrong though.  What do you think?
5 stars – Everything about them is filthy.  Your opinion sucks, Bronny.
1 star – Agreed.  Helmets suck.  Notre Dame sucks.  End of story.