[USA TODAY] Stoudemire left Miami with his left arm and hand heavily bandaged after a 104-94 loss in Game 2 to the Heat.
Various media reports said Stoudemire punched through the glass case around fire extinguisher after the loss and paramedics had to be called to the Knicks' locker room.
His status for Game 3 on Thursday in New York has yet to be determined.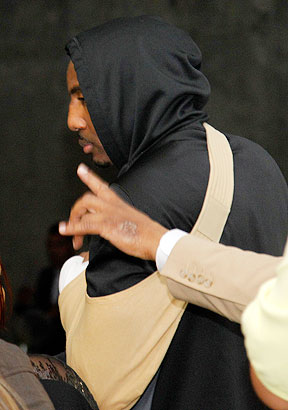 The Knicks. Ha.